OVERVIEW / PRODUCTS / MANUFACTURING / DEALERS & CORPORATE HEADQUARTERS / GREEN PARTNERS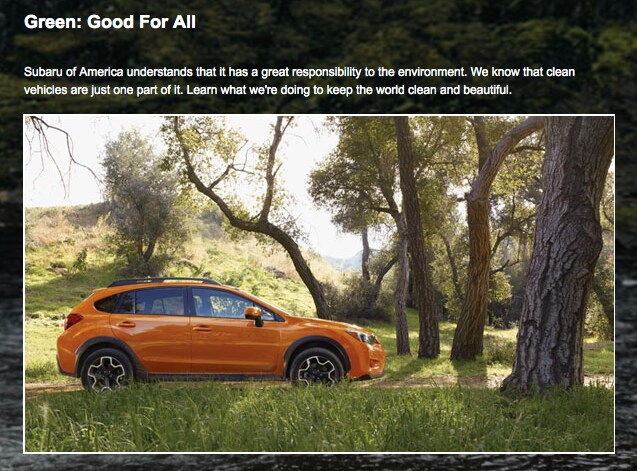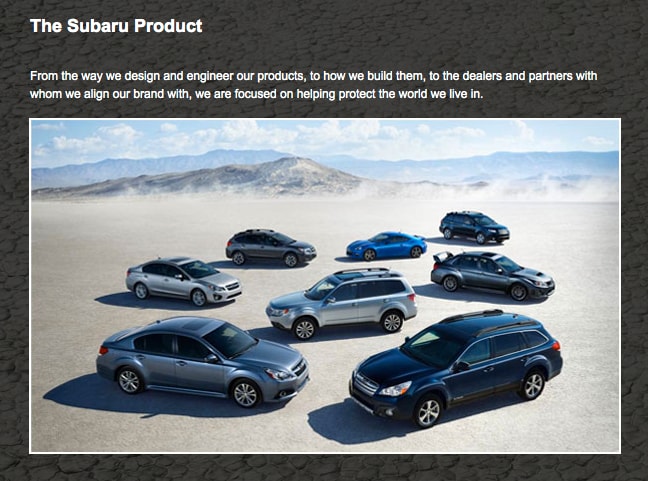 SUSTAINABILITY     EFFICIENCY & DURABILITY     CLEANER EMISSIONS

SUBARU OF INDIANA     ENVIRONMENTAL STEWARDSHIP     PROTECTION     PROGRESSIVE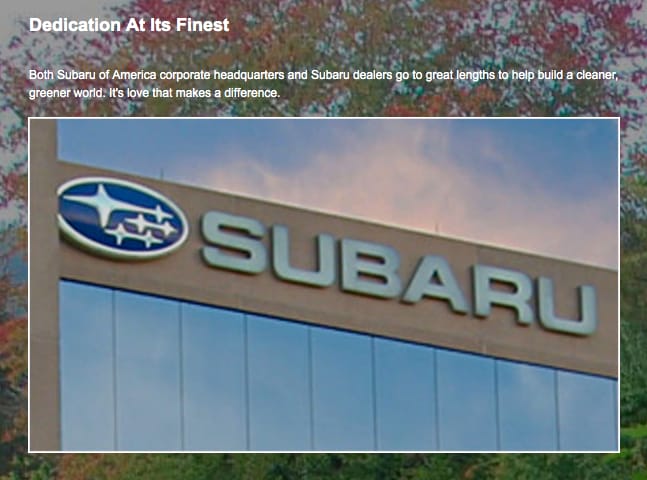 ECO-FRIENDLY CERTIFIED DEALERS     SUBARU DEALERS     SHARE THE GARDEN     SUBARU RAIN GARDEN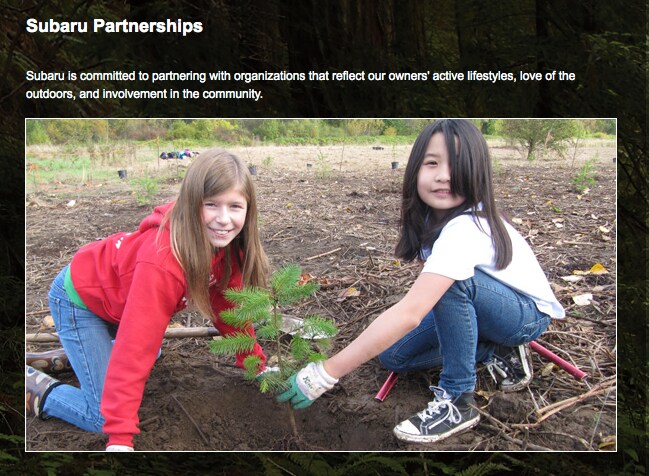 Message from the Chairman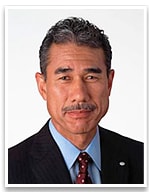 The principles of good corporate citizenship have always been an integral part of the Subaru business in the United States. It is evident in how we relate to our employees, our customers, and our communities. But, we believe in the principle of Kaizen, or continuous improvement, too.
With that in mind, Subaru of America, Inc. has created a formal Corporate Responsibility structure to help guide our activities. Those efforts are focused on corporate governance, compliance, our employees, community involvement and investment, and the environment. I encourage you to read through our Corporate Responsibility pages to learn more about the many ways in which Subaru is implementing our corporate responsibility strategy.
Takeshi Tachimori
Chairman and CEO
Subaru of America, Inc.