The 2023 Subaru Love Promise Community Commitment Award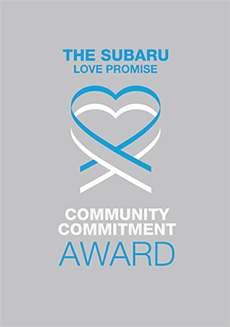 We've been nationally recognized for our dedication to our community and the Subaru Love Promise.
We're honored to receive the 2023 Subaru Love Promise Community Commitment Award. This award nationally recognizes Subaru retailers who are making the world a better place while demonstrating an outstanding commitment to supporting passions and causes in local communities. These efforts are focused in important areas such as the environment, community, health, education, and pets.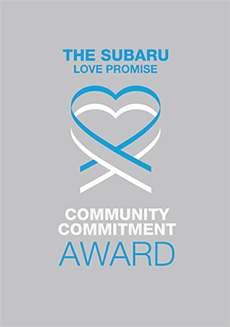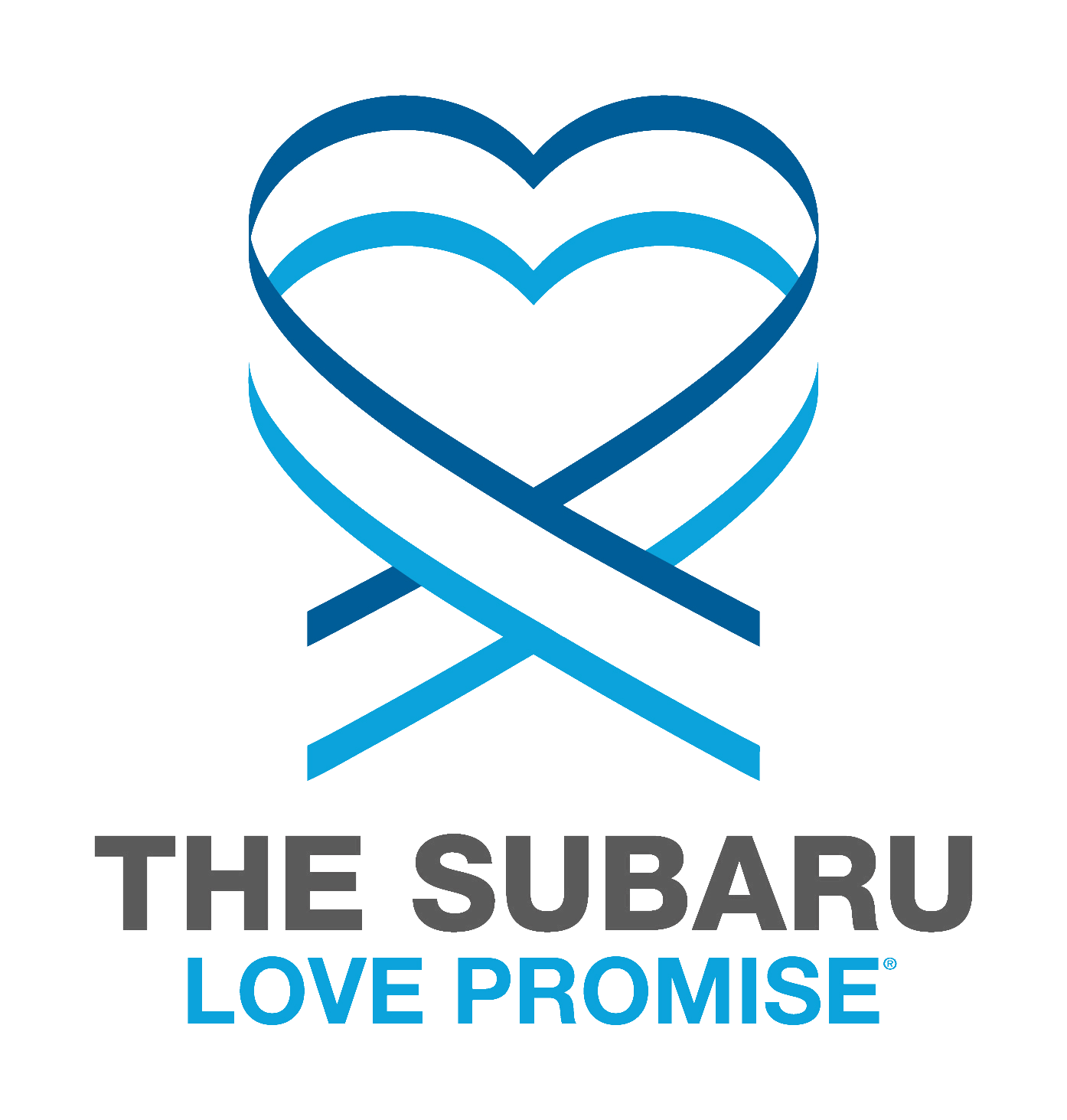 What is the Subaru Love Promise?
Subaru and our retailers believe in making the world a better place and the Subaru Love Promise is our vision of respecting all people. This is our commitment to show love and respect to our customers and to work to make a positive impact in the world.
How is Modesto Subaru dedicated locally to the Love Promise?
At Modesto Subaru, our Love Promise can be seen in various partnerships with local charities,non-profits and community organizations. We're grateful for the opportunity, not only to be a part of our community, but to serve it as well.
Kate's Rescue for Animals
Love Modesto, La Loma Native Plant Garden
Somerset Middle School, Howard Training Center , Stanislaus Partners in Education , Stanislaus County Education Foundation, Great Valley Museum, Modesto Composite High School Race Team
The Center for Human Services, Modesto Symphony Orchestra , Make-A-Wish of Central California, Cricket's Hope, The State Theatre , The Juline Foundation for Children, Modesto on Ice, The We Care Program, Turlock
The Haven Women's Center of Stanislaus, Valley Children's Hospital
Love Promise Stories from Modesto Subaru
Subaru and Modesto Subaru believe in making a positive impact on the communities in which we live and work. We uphold that belief through our Love Promise Community Commitment. Every month, we select inspiring stories from customers and partners from around our area who strive to support our collective commitment and feature them here
Howls of Happiness for our Friends at Modesto Subaru by Crickett B & Lisa R - Lisa R
All of us at Kate's Furreka Rescue (KFR) are so grateful for Modesto Subaru. They are such a special group of people who sincerely share our LOVE of dogs. Their amazing support has given us the opportunity to help some very special dogs. This has been a RUFF year for rescue. With people returning to work, the loss of some jobs, a downturn in the economy, and an increase in mental health struggles, we have been faced with many challenges. Animals have been dumped, left behind in abandoned homes or on the streets, tied to trees in backyards… the list goes on. As a nonprofit organization, our jobs never end. We have helped many dogs and community members this year by getting dogs (and even some cats who have been abandoned) spayed/neutered and placed into wonderful, loving homes. Here are a few of the amazing Underdogs we have been able to help this year thanks to the support of Modesto Subaru: ● Rosebud, a Heeler mix, was hit by a car and was in bad shape with seizures and a leg that was shattered. We were able to pay the medical bills to amputate her leg and put her on meds to stop the seizures. She now swims, runs, plays, and is ready for her forever home. ● Stud and Studett, two German Shepherd pups, were surrendered due to Parvo. We were able to give them the medical attention they needed and place them both into loving homes. ● Willma came in with a broken leg. She received the necessary medical care to heal and was adopted into a wonderful home. ● Rocko, a German Shepard, was found tied up with a cable that had wrapped around his leg. Unfortunately, his leg had to be amputated. We are working with him on socialization and look forward to the time when he will be ready to be adopted. ● Hopper, a Maltese mix, was tied to someone's bed for a year, had skin allergies, and was both scared and unsocialized. We were able to provide him with love and support and now he is ready for his forever home. ● Lucky Dog was born with underdeveloped front legs. We are working to strengthen his back legs and provide him with what he needs to live a long and happy life. With the support of Modesto Subaru we were able to turn all these bad situations into Howls of Happiness. We appreciate the continued support of Modesto Subaru so we can do more great things for these wonderful pups who have so much love to offer and just need a chance.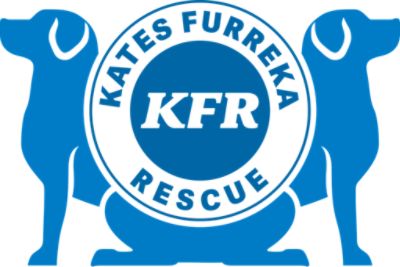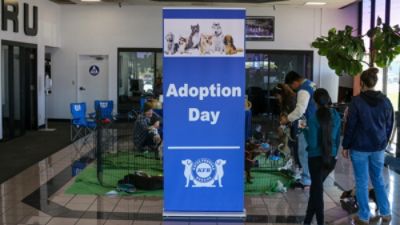 ---
Modesto Subaru Shares the Love with Memorial Medical Center Cancer Services - Amy L
Here at Sutter Health Memorial Medical Center, Cancer Services, we proudly serve our community of patients with cancer. We care for patients' physical needs, practical needs, emotional, and spiritual needs. Our team is here to support patients together with the support of our community members and partners like Modesto Subaru. We could not create the supportive and healing environment we do, without their incredible support. Thanks to the generous donation of Modesto Subaru, we have been given the opportunity to provide soft, warm blankets and art supply kits to our cancer patients. The blankets will provide warmth, comfort, and a feeling of support and love from the community as they have donated their time and efforts to support them through their journey. The art kits will provide a comforting and relaxing wellness activity for our cancer patients to take part in during their journey and can share the support of the community with their children as a way for them to participate in their parent's healing journey. The blankets and art kits will be provided to patients in our Infusion center, the inpatient Oncology department, the Radiation Oncology department, and in the Healing Closet at Memorial Medical Center. The Healing Closet provides resources to patients with cancer to ease their cancer journey through holistic healing, infusion and radiation therapy, rehabilitation, surgical care, symptom management, and wig bank. Thank you to Modesto Subaru for your generous support.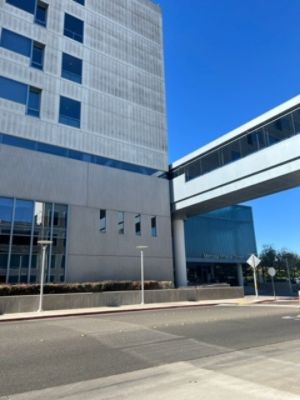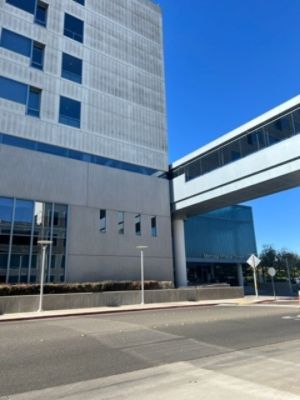 ---
Wiggles and Waves of Gratitude- Crickett B- Lisa R - Lisa R
Kate's Furreka Rescue (KFR) staff and pups are so grateful for the generous donation from Modesto Subaru. This donation will enable us to help dogs in our local community receive much needed spay/neuter services, medical care, and find their own loving forever homes. It will also help us turn our goals into a reality. We look forward to seeing KFR rescue continue to grow through our network of volunteers and community support. A recent example of a dog we have been able to help is Tuck, an 8-year-old poodle mix who was pulled from a local shelter. Tuck was suffering from skin issues and ear infections, no way for a sweet old gentleman to live. We were able to get him the medical care he needed and place him in a foster home where he is recovering and will soon be looking for a loving family of his own. As a nonprofit rescue, we rely heavily on the help of volunteers and the financial support of our community to make all of this come true! Modesto Subaru, we have so much love in our hearts for you and can't thank you enough for helping us help every pet find their happily ever after!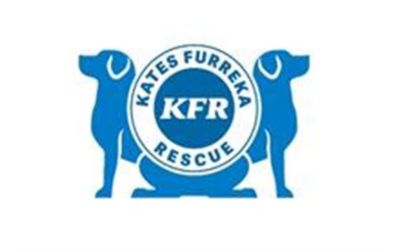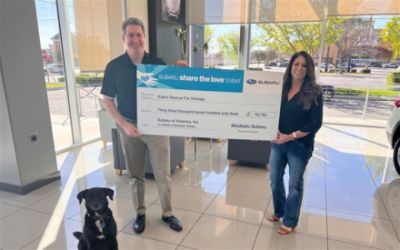 ---
Subaru Shares the Love with Make-A-Wish NECANNV - Kathleen P
Here at Make-A-Wish® Northeastern & Central California and Northern Nevada, our mission is to create life-changing wishes for children battling critical illnesses, together, with our friends and community partners like you. Simply put, we could not create the amazing and heart felt wishes we do, without the incredible support of Modesto Subaru. We are honored to be chosen as Modesto Subaru's hometown charity for Share the Love, and to partner with a company whose values and priorities align with our own. Thanks to the generous support of Modesto Subaru, we have been given the opportunity to grant a wish for local wish kid, Andrew. In 2016, Andrew was taken to the hospital for a serious infection that had developed in his hip. After undergoing a variety of medical tests, Andrew was diagnosed with a neuromuscular disorder. Fortunately, Andrew is thriving, having completed treatment for now, and attending all required physical therapy sessions. Andrew's family describes their journey as an "emotional rollercoaster", but they say Andrew has remained so brave throughout everything! For his wish, Andrew has chosen to have his very own gaming setup. He has always dreamed of owning his very own gaming computer, complete with accessories! Thanks to Modesto Subaru adopting his wish, Andrew finds hope in visualizing his personalized gaming space. Andrew is his happiest when he is playing video games and he would game all day if he could. Having this wish come to life means the world to him. Andrew's mom exclaims that this wish is "the light at the end of the tunnel just waiting to shine through!" Andrew and his entire family are so grateful for this opportunity and are excited for the day that his wish comes true – thank you, Modesto Subaru!
---
#morekidsonbikes - Darin J
In case you didn't know, we have a thriving interscholastic mountain bike race team based right here in Modesto, The Modesto Composite Mountain Bike Race Team "The Dust Devils". We are one of many teams affiliated with the NorCal Interscholastic Cycling League. You'll see us out riding at Dry Creek Regional Park and along the Tuolumne Riverside Trail, working on skills and endurance. In 2019, we started the team with the support of local businesses, community members, and cycling enthusiasts. The mission is simple, get more kids on bikes; build strong minds, bodies, and character through mountain biking while embracing the league's core values; "Fun, Inclusivity, Equality, Respect, and Community". Our team welcomes student athletes between the ages of twelve to eighteen years old from public, private, home, and charter schools within the greater Modesto area. With the support of Modesto Subaru, we have been able to provide scholarships to students, enabling them to join the team, create life-long memories, and compete in races around the region. I extend my sincere gratitude to Modesto Subaru for supporting our team, believing in us, and helping us to get more kids on bikes! Darin Jesberg, Head Coach, Team Director. www.modestocomposite.org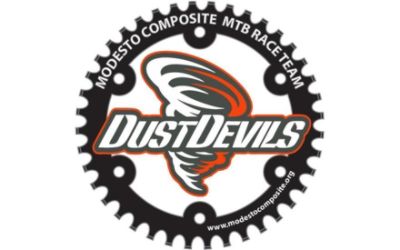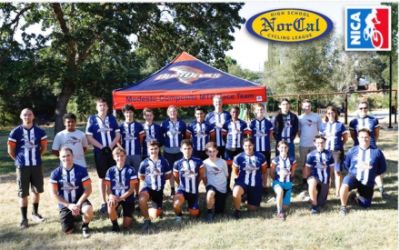 ---
Truly Blessed - Carla S
We have been blessed with the ongoing support of Modesto Subaru. Each of the last 47 years Howard Prep (formerly Howard Training Center) has held its annual Crab Fest the first weekend in February. If you've ever been involved in a fund raiser like this you know full well that it takes an army to organize an event that feeds up to 250 people in two nights. Then you add COVID with all the restrictions and you suddenly wonder how in the world you are going to pull it o. Drive thru becomes the answer. With that comes the loss of raes, drink sales, games and door prizes. You suddenly depend even more on your loyal sponsors for what profit can be made. Let's face it part of the profit comes from the bar and the public's enjoyment of their favorite drink with their dinner. A drive thru doesn't allow for that to be the big part of your profit as it would in normal years. The sponsors don't get as much bang for their buck with advertising their products either and a lot of them will drop out. However, great sponsors like Modesto Subaru still support the event each and every year. We are grateful and thank you for your continued support. Sincerely. Carla Strong Executive Director Howard Prep 1424 Stonum Rd. Modesto, CA 95351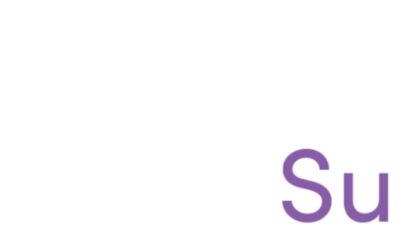 ---
The Juline Foundation for Children - Gala Sponsor - Catherine R
On behalf of all of us at the Juline Foundation for Children, THANK YOU Modesto Subaru for your generous support to our cause and sponsorship at our 20th Anniversary Gala, "An Evening of Celebration". It was so wonderful to celebrate our 20th anniversary of JFC with the Modesto Subaru family at our recent fundraiser event. Our mission at the Juline Foundation for Children is to provide all children in our community who have a desire to perform and be self-expressive, the opportunity to do so through dance and the arts. Since the inception in 2002, over 30,000 students have benefited from our Outreach Program, Soaring Stars Dance Program, and pre-professional, The Juline Regional Youth Ballet Program. The Outreach Program was created to meet the needs of underserved children in our local public schools who otherwise may not have access to performing arts education. These children are given a broad dance education at their school and the opportunity to perform at large venues at least once a year in front of a large audience. The Soaring Stars Dance Program offer those students who have shown a special aptitude for performing arts from the Outreach Program, a chance to explore more in depth areas of dance and performance. They are also given scholarships to take additional classes of their choice at the Juline School of Dance. Our Juline Regional Youth Ballet program is an audition only program with a curriculum designed to prepare serious minded dancers for a professional career in the performing arts industry. Many of these dancers are given the opportunity to mentor in the Outreach Program and assist in teaching. At JFC, we believe dance and arts education bolsters confidence, empowers children, improves the chances of academic success, physical and mental health, enhances children's ability to work and solve problems together, teaches children to be creative and self-expressive, and to just have fun! Thank you again Modesto Subaru for your generous sponsorship and contribution to our mission. As we emerge out of this pandemic, we are more encouraged by our value in what we do. We appreciate your belief in us, providing dance and arts education for all children in our community. With sincere gratitude, The Juline Foundation for Children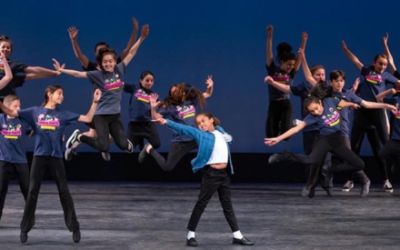 ---
ILL LIST - Sam P
The ILL LIST Poetry Slam is California's most prestigious spoken word invitational event, which happens annually in downtown Modesto, attracting the nation's top slam poets and selling out each year. This event is not only entertaining, but it has also been a catalyst for creating dialogue in our community as a result of the diverse voices on stage, and without the support of Modesto Subaru, this event would not be possible. Modesto Subaru has established itself as a dealership on a mission to affect positive change in its surrounding community through its many philanthropic endeavors. And their investment in the arts has contributed to a more vibrant and rich community. They are truly a dealership that loves its community, and we are blessed to have their support.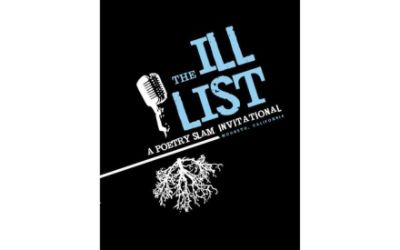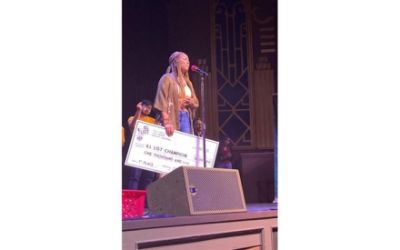 ---
Modesto Subaru Loves Modesto On Ice - Kathy H
Taking ownership of Modesto On Ice presented by Modesto Subaru – a seasonal ice skating rink in downtown Modesto – feels more like becoming caretakers of a beloved community venue. Over 5 seasons with the previous owners who created the ice rink, it has grown into a true community treasure for people of all ages and all walks of life. For many it is a place that provides a wonderful opportunity for a healthy dose of ice skating, but for many more it's a place for creating lifetime memories with cherished friends and family, sharing in the joy of the holiday season. This last season it was wonderful to watch the thousands of kiddos of all ages take to the ice with happiness and glee, under the watchful eye of the many spectators who enjoyed a hot cup of cocoa while soaking in the joy and fun surrounding them. After we became the new "caretakers" of the ice rink, we quickly knew we didn't want to be on this adventure alone, so it was monumental for us to have Modesto Subaru again step-up to be the lead supporter. Their steadfast commitment to the Modesto community is unwavering and it illustrates their true passion to make a positive impact, and that Subaru truly loves Modesto. After now completing our first season, we can enthusiastically say there is a tremendous amount of love for Modesto On Ice presented by Modesto Subaru and it is overwhelmingly heartwarming for our family to be part of such an amazingly-loved venue. We are incredibly grateful that Modesto Subaru believes in us as the new owners, believes in the joy the ice rink brings to the tens of thousands of community members, and believes in supporting their community in such a joyful, healthful, happy way. Thank you, Chris and Jessica Godden and the entire Modesto Subaru family! Kathy H.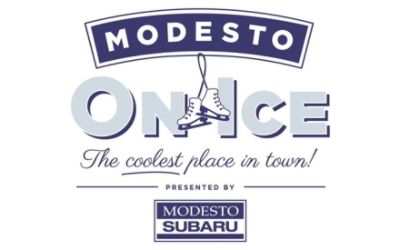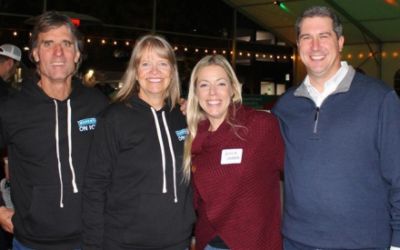 ---
Modesto on Ice presented by Modesto Subaru - Kathy H
Originally brought to Modesto by the Murray's, Modesto on Ice is a seasonal outdoor ice-skating rink that opens mid-November and runs through the end of January each year. At the end of the skate season in 2019 the Murray's sold the ice rink to the Kathy and Dave Halsey, two champions of Modesto. The Halsey's were excited to keep the Modesto on Ice tradition going after so many years. Needless to say, they were beyond disappointed when finally making the decision to cancel last year's opening due to the pandemic. After a year hiatus, Modesto on Ice presented by Modesto Subaru is back for its 6th season! On November 18th, 2021, sponsors, city officials, community members and friends once again gathered under the tent on the corner of 11th and K Street to commemorate this joyous event. Feeling so much like a reunion of friends, the night was full of good music, food, drink, smiles, tears (happy ones) and celebration. Modesto on Ice presented by Modesto Subaru brings tens of thousands of community members together each year. It is a place to gather, to make memories, to begin and continue traditions and experience the joy of the holiday season. Without Modesto Subaru and their ongoing support (6 years of it!), none of this would be possible. Modesto Subaru – More than a car company. #SubaruLovesModesto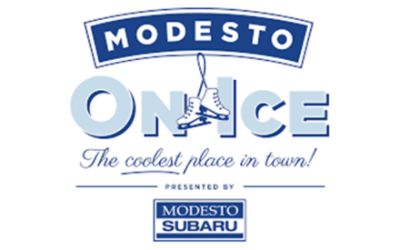 ---